Asbestos Workers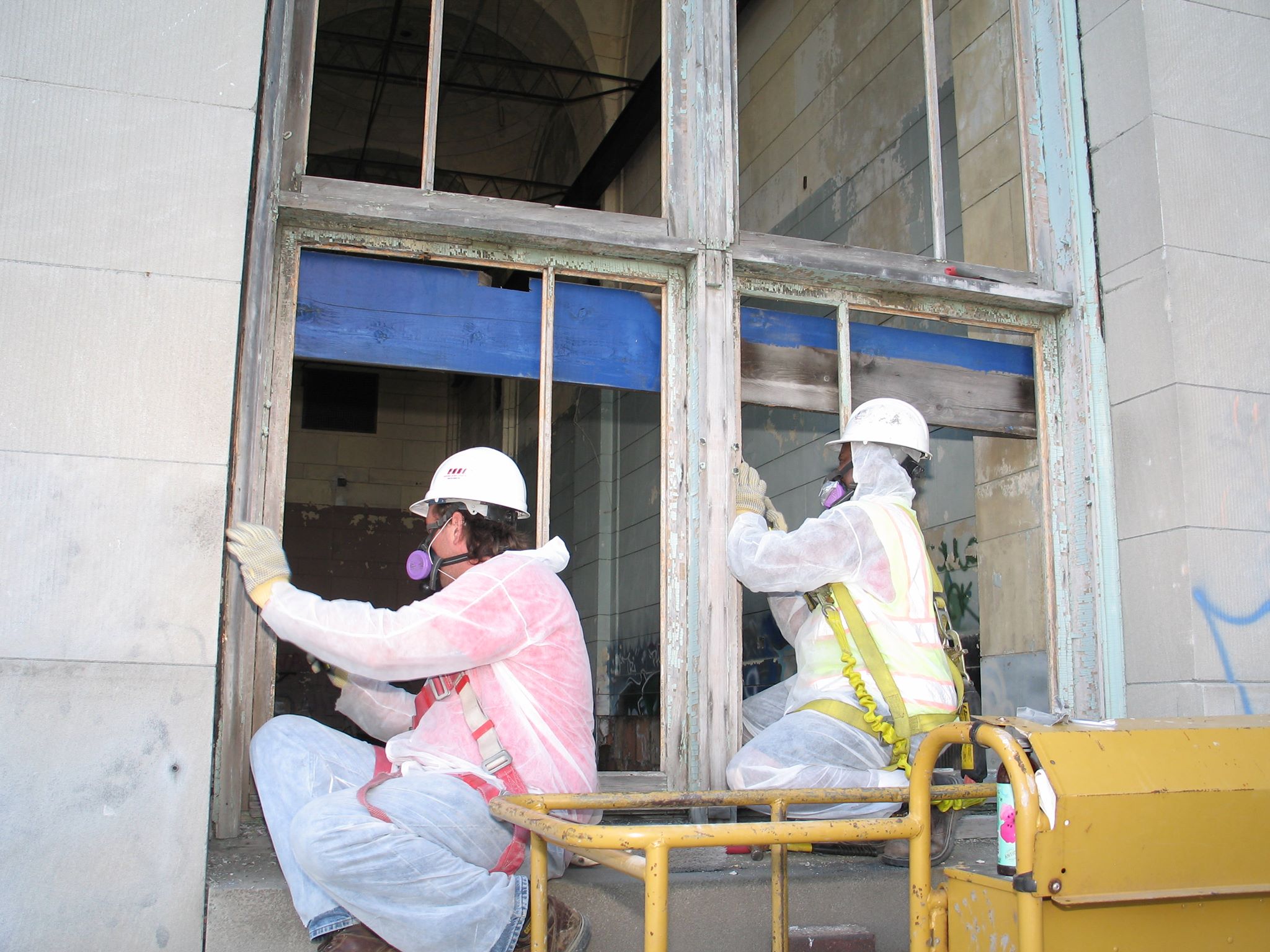 Scope of Work
The work of the asbestos worker today covers industrial, commercial, transportation and cryogenics. Industrial applies to all types of industries such as chemical process and petrochemical. The commercial field includes building, building services and refrigerated spaces. Transportation includes the insulation of trucks, trailers, railroad cars and ships. Cryogenics is the field of low temperature service, such as required by the liquefied gases. The asbestos worker today works with many types of materials, such as fiberglass, cork and calcium silicate. They insulate hot and cold piping, refrigerant lines, duct work boilers and tanks.
Working Conditions
Asbestos workers generally work indoors. They spend most of the workday on their feet, either standing, bending, or kneeling. Insulation work is often dusty and dirty. The minute particles from the insulation materials, especially when blown, can irritate the eyes, skin, and respiratory system. Removing cancer-causing asbestos insulation is a hazardous task and is done by specially trained workers. To protect themselves from the dangers of asbestos and irritants, workers follow strict safety guidelines, wear protective masks and respirators, take decontamination showers and keep work areas well ventilated.
Locals
Heat and Frost Insulators and Allied Workers Local 25
Mike Lassen, JAC Coordinator
Joint Apprenticeship Training Committee
21353 Bridge St.
Southfield, MI 48033
(248) 352-1850
FAX (248) 352-1851
Territories Covered: Wayne County, Oakland County, Macomb County, St. Clair County and Eastern Washtenaw County.
Toledo Area Heat and Frost Insulators - Local 45 - JATC
Northwest Ohio Construction Education Center
4535 Hill Avenue
Toledo, Ohio 43615
(419) 531-5911
FAX (419) 531-4392
Territories Covered: County of Monroe & Portions of Lenawee County
International Association of Heat & Frost Insulators & Allied Workers Local Union 47
Phillip Wilson, Training Coordinator
419 Washington square, Suite 301
Lansing, MI 48933
(517) 708-0665
Patrick Welch, Career Opportunity Consultant - (989) 799-5780
Territories Covered: 60 Counties of Lower Michigan and Chippewa, Luce and Mackinac Counties in the Upper Peninsula
Local 47 - JATC Training Center
906 Terminal Rd.
Lansing, MI 48906
Heat and Frost Insulators & Asbestos Workers - Local 75
David Clark, Training Coordinator
St. Joe Valley Building Trades Building
1345 Northside Blvd.
South Bend, Indiana 46615
(574) 282-1650
FAX (574) 282-8032
Andrew Miller, Career Opportunity Consultant – (574) 282-1650
Territories Covered: Berrien and Cass Counties
Heat and Frost Insulators & Allied Workers - Local 127
33 East 3rd St.
PO Box 185
Clintonville, WI 54929-1707
715) 823-9144
Jeremy Wicke, Business Manager & Training Coordinator
Territories Covered: Central & Western Upper Peninsula
Apply Now